Ut porttitor imperdiet hendrerit. Suspendisse pulvinar lacus nec sollicitudin finibus ligula quam.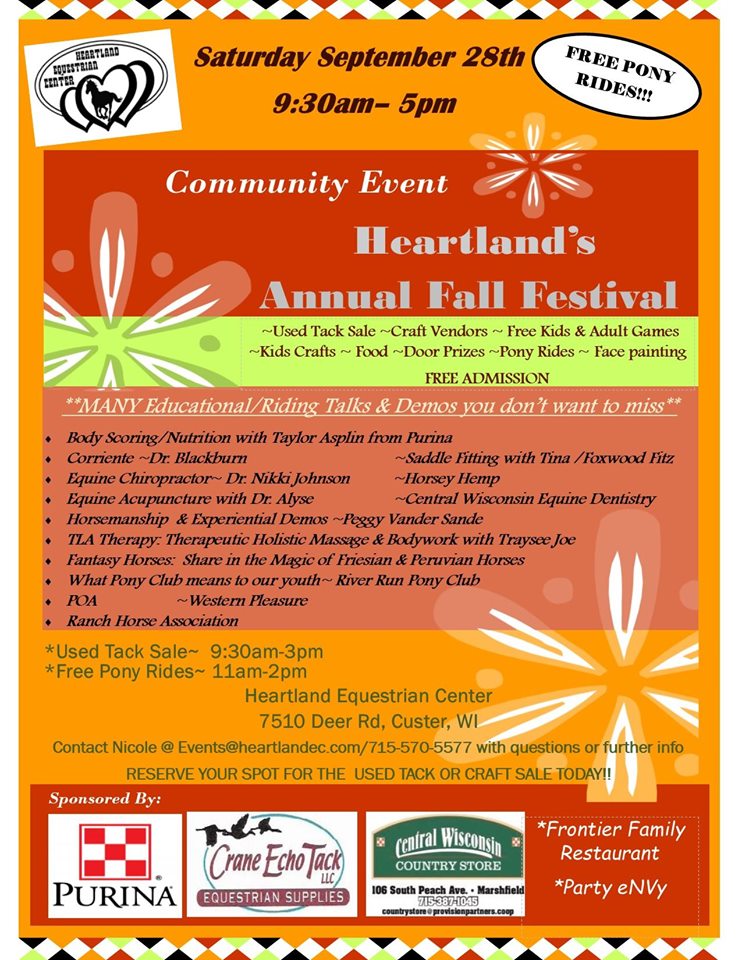 This years Fall Festival will have something for all ages!!* free pony rides* kids crafts & games* face painting* used tack sale* various craft vendors* riding demos~ many different disciplines!* other talking demos~ Purina, saddle fitting, chiropractic, horsey...
Subscribe to Our Newsletter
Class aptent taciti sociosqu ad litora torquent per conubia nostra. Quisque a vehicula magna.